Value-based, digital introductory course for the people building Oslo's Government Quarter
Oslo's new Government Quarter is starting to take shape. During the construction period, several thousand people will work on the site. Task was commissioned to develop a user-friendly and engaging introductory program for all workers, planners and builders.
In collaboration with Skanska, we developed a platform and a course offering for everyone who will work on the construction site. The course is taken on mobile, so when a participant is registered on the crew list for the construction site, they will receive an SMS with a link to the course. The course starts with a click, and when it's registered as complete, the participant gets access to the construction site.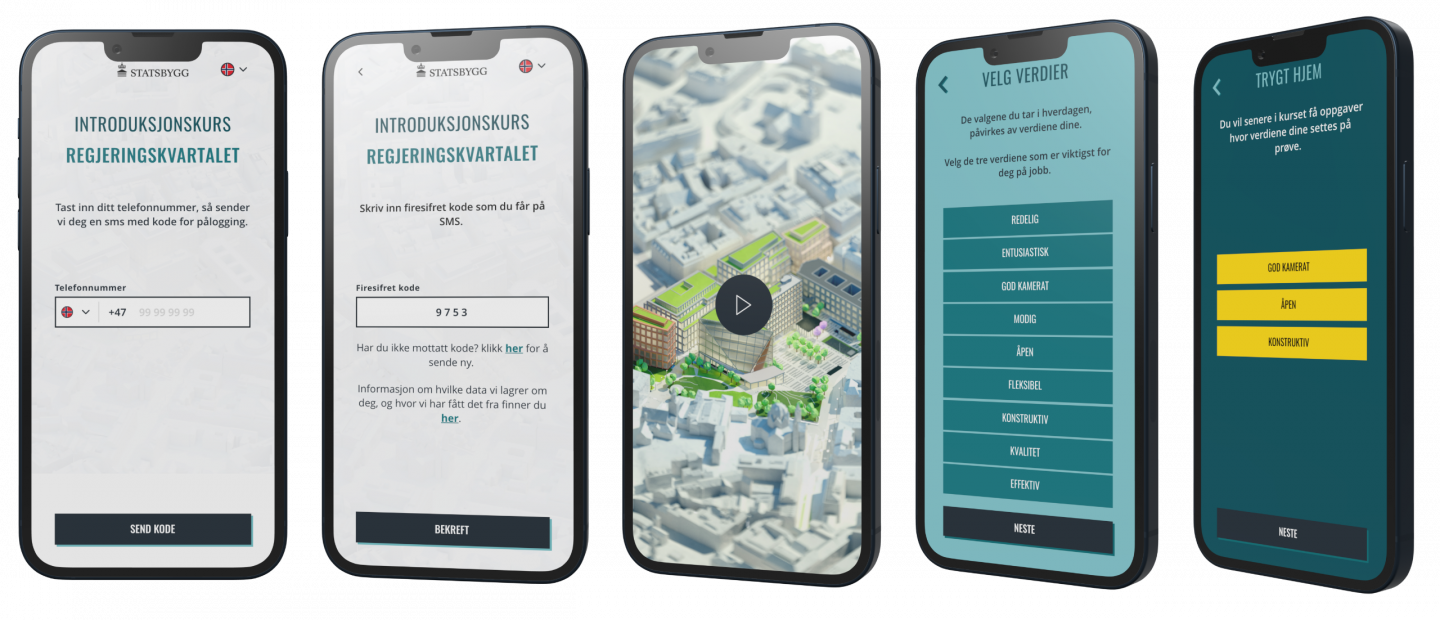 This smooth user journey replaces the old, physical course, which was often a bottleneck to get people out on the construction site. This physical training would also be nearly impossible to carry out during the pandemic.
Many have contributed, including professionals from all aspects of the project, such as UCO, Skanska, Veidekke, HENT, Agaia and Statsbygg.  Their input has helped to ensure that the course accurately reflects and responds to the needs of the end users. We also tested the content and user journey with the target group and the users gave us valuable feedback.
"This course is gold! Quick to get through, and understandable for everyone. I'd rather do digital training than training in a classroom at 7 in the morning!"

Employee, 32, after user testing
The course takes place on a virtual construction site, and the participant chooses which values are important to them. When situations arise, the participant must use their personal values to resolve them. The course's themes deal with the construction site's specific security, health and working environment plan (known in Norwegian as SHA), as well as project safety, the external environment, diversity and equality.
In 2022, the project was nominated for the annual SHA award called The Golden Helmet by Statsbygg (the Norwegian Directorate of Public Construction and Property) for its innovative groundbreaking work. Within the first half of the year, over 1,200 workers have already completed the training.
"Skanska is proud to have developed this course together with Task. Task has incorporated all of the input from our professionals, and has been a skilled pedagogical advisor. The course is relevant to the user and gets right to the point."

Solveig Ulsund, project engineer, Skanska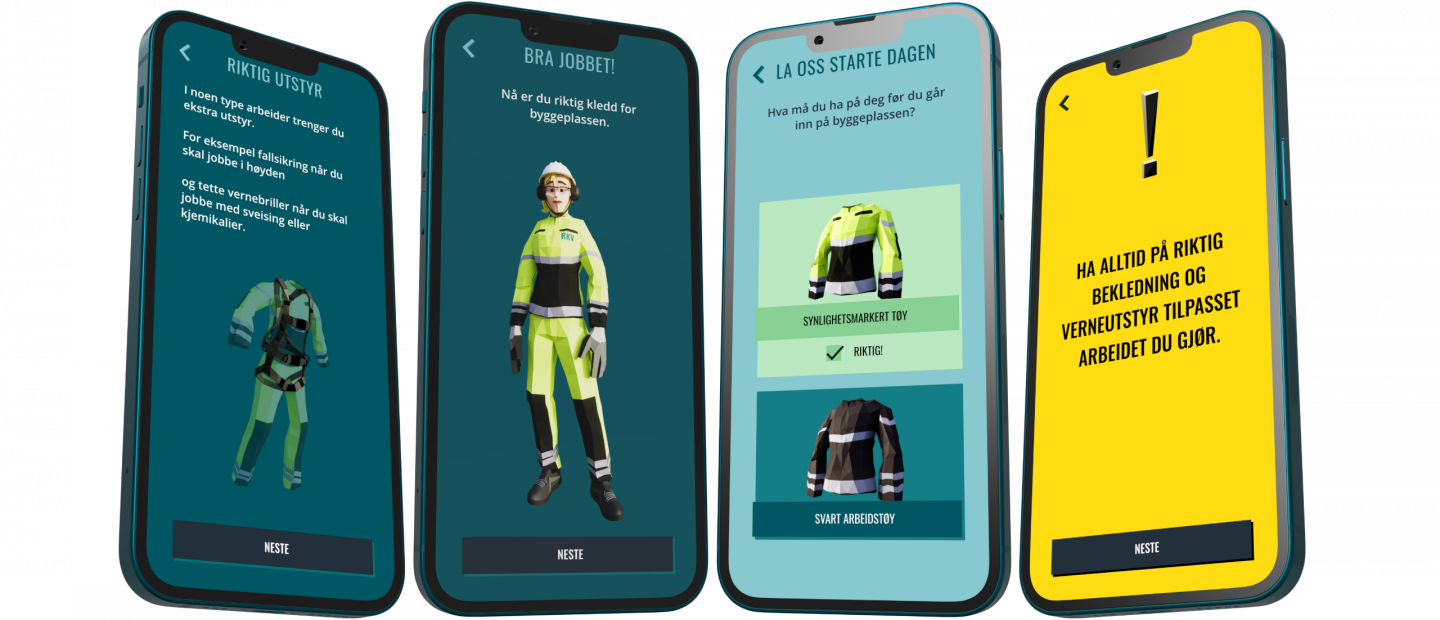 Method/instrument: e-learning, film, user testing, learning technology