Six revised tips from the home office – seven months later
Published: 7th October 2020
By: Jonas Jøssund
In the middle of March 2020, I offered six tips from the home office with homeschool taking place right next to me. Now seven months have passed. Did those six tips stand the test of time?
Tip 1: Structure your weekdays. Send your children to school!
In March, I was interested in structure and good daily plans. Not even me, the trained educator and teacher, managed to combine homeschool with a full working day – despite my good intentions and plans. "Fortunately," my partner had to close her clinic due to the pandemic, so she became the preferred teacher in the house.
On Monday, April 27th, 2020, the schools reopened. I nominate hereby April 27th as the new official flag day. Children need to be at school. Parents need children to be at school 🙂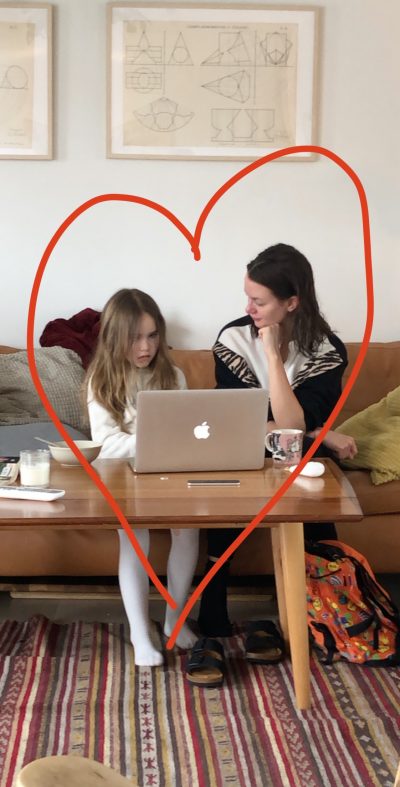 Tip 2: Set aside common time. Work from the office
As the children are now back at school, this advice is somewhat outdated. And I don't have to work from home all the time! I'm neither in a risk group nor surrounded by anyone in one. With good measures in place, we opened up our office for people to start working from there again. Yes, it's nice to work from home, and digital meetings usually work well, but how incredibly AWESOME it is to get out and away from home and into the office occasionally.
Tip 3: Be social with your colleagues during your working day
One thing that struck me the most seven months ago was how I missed being surrounded by colleagues. We solved this with digital morning coffee and digital after work drinks on Fridays. Now some of us run into each other at the office, however some of us still prefer working from home. This will probably be the norm for the foreseeable future, and so we have implemented different socialisation measures (blended socialism?).
Our digital after work drinks on Fridays have re-emerged as a monthly digital social highlight. And our outdoor workouts are our weekly analogue social highlight.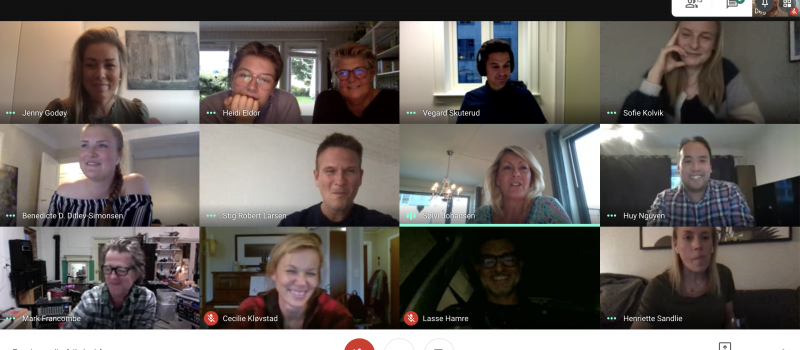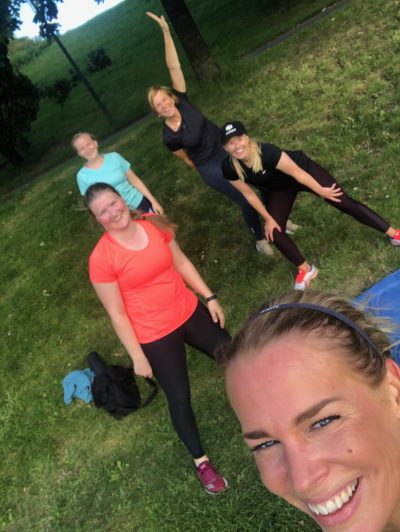 Tip 4: Ensure professional interaction
Communication and project management tools like Slack and Monday have worked really well for us, internally. Monday has become a sales tool as much as a project tool. It also makes it easier to onboard new project managers. In Slack, professional conversation takes place regularly, both on subject-specific topics and in projects.
We also see that Slack in particular has a large social dimension. Here we share baby pictures, cat pictures, pictures from the training team, talk about hobbies and discuss sports achievements.
Tip 5: Maintain proximity to the customer
For those of us who depend on maintaining good customer relationships, this has never been more important. Our experience is that it has become much easier to set up meetings now that everyone in Norway is sitting in front of their webcams. Additionally, we have less travel time to deal with, and we all benefit from having a little more time for other things.
Now, more and more customers are asking to meet in-person. We appreciate this. It's up to each person to decide whether they want to meet in-person or digitally. We have gained a lot of experience in facilitating good meetings where some in the group take part in-person while others join in on-screen.
Tip 6: Focus on the good learning experience
I'm highly engaged in creating good learning experiences. This can also be done through fully digital workshops. My big love affair during this pandemic has been Miro. Miro is a fantastic tool for designing creative processes – regardless of whether the participants take part in-person or digitally. The tool alone is not enough on its own, of course, a good learning process requires good planning. We need to constantly improve ourselves in order to ensure that what we deliver fits the target group and that we deliver on expected standards.


So, did my tips stand the test of time?

The first few weeks of standstill in the market and homeschooling were extremely exhausting. I never managed to find a good way of working with the children at home. Much was sorted when the schools reopened.
For me, personally, it was important to be able to work from the office again. Certainly, there are advantages in being able to work from home (when I need to be focused and work undisturbed over time) and at the office (good conversations, creative meetings, quick clarifications). Moreover, I am impressed by how quickly we all adjusted – both internally at Task and our customers.
We have discovered new arenas for socialising that energise us all, and we have learned how to make better use of our technical infrastructure. At the end of the day, we still do the same work – producing deliveries that meet the needs of the target group. 
What experiences are you left with, seven months later?